We are occupied with assembling and providing of an extensive variety of water and emanating treatment synthetic substances, lime items, modern synthetic substances and minerals. furthermore, we likewise offer poultry and dairy cattle feed supplements, horticultural items and synthetic concoctions and cleaning and housekeeping items and synthetic substances to our customers.
Our range envelops water treatment chemicals, industial chemicals, effulent treatment chemicals, industrial chemicals, minerals, lime products, boiler water treatment chemicals, cooling tower water treatment chemicals, general chemicals, loboratory chemicals, poultry & cattle encouraged supplements, animal feed supplements, cleaning chemicals, indusrial cleaning products, hygenic items and building materials.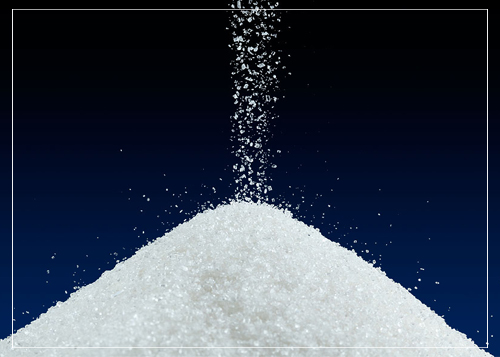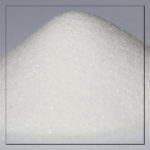 Our expertise in this field has helped us to bring forth a wide array of Magnesium Oxide Powder. Finding applications in various industries Chemical Magnesium Oxide has created vast market all over the globe. Besides, we are regarded as one of the Magnesium Oxide Exporters as well as Suppliers from India.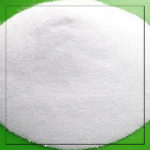 Zinc Sulphate (Mono Hydrate)
We are a proud supplier of Zinc Sulphate, which is widely used in various industries for different purposes. Our product is formulated using fine quality active ingredients and is tested rigorously to ensure its purity and finesse. This free flowing powder is provided in quality packaging so as to ensure longer shelf life and retention of its chemical properties.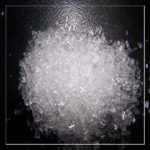 Sodium Thio Sulphate (An Hydrous / Hypo)
We process a white crystalline solid, sodium Thio sulphate anhydrous, which is widely used in chemicals and detergents. Our wide range of sodium Thio sulphate is made of qualitative ingredients to ensure safety and effective use at client's end. These are available with us at industry leading prices and are extensively used in industries.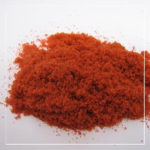 Cobalt sulphate is a red crystalline granule powder, which can be blended with fertilizer to increase herbage cobalt levels for animal health and is also an animal remedy used to prevent and treat cobalt deficiency in livestock.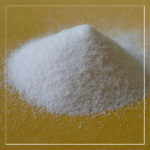 Our clients can avail from us Manganese Sulphate (MnSO4), which is an organic compound. We have formulated this compound using quality ingredients. Our formulation is available in shydrophilic solid forms and it is a very well known manganese salt.
Potassium Iodide
Potassium iodide is an inorganic compound that is used as a source of iodine in thyrotoxic crisis and in the preparation of thyrotoxic patients for thyroidectomy. ( From Dorland, 27th ed) Potassium Iodide is a metal halide composed of potassium and iodide with thyroid protecting and expectorant properties.
Potassium Iodide is a metal halide composed of potassium and iodide with thyroid protecting and expectorant properties. Potassium iodide can block absorption of radioactive iodine by the thyroid gland through flooding the thyroid with non-radioactive iodine and preventing intake of radioactive molecules, thereby protecting the thyroid from cancer causing radiation. In addition, this agent acts as an expectorant by increasing secretion of respiratory fluids resulting in decreased mucus viscosity.
Sodium Selenate
Sodium selenate is the inorganic compound with the formula Na2  SeO4, not to be confused with sodium selenite. It exists as the anhydrous salt, the heptahydrate, and the decahydrate.[1] These are white, water-soluble solids. The decahydrate is a common ingredient in multivitamins and livestock feed as a source of selenium. The anhydrous salt is used in the production of some glass. Although the selenates are much more toxic, many physical properties of sodium selenate and sodium sulfate are similar
Sodium selenate is produced by oxidation of selenium, first with nitric acid, producing selenous acid. The selenous acid is neutralized to form sodium selenite. The sodium selenite is oxidized in a basic medium hydrogen peroxide to form a selenate, which is then spray-dried.[3]
Se + 2HNO3 → H2SeO3 + NO + NO2
H2SeO3 + Na2CO3 → Na2SeO3 + H2O + CO2
Na2SeO3 + H2O2 → Na2SeO4 + H2O.
It was prepared shortly after the discovery of Selenium by Jöns Jacob Berzelius in 1817.
Calcite Powder
Calcite Powder is a natural form of Calcium Carbonate with extremely high whiteness, purity and free flowing in nature. White Calcite Powder is widely used in plastics as filler, due to its high dispersibility, low oil absorption, high impact resistance, smooth surface finish, easy processing, compatibility with polymers and other organic additives and excellent dimensional stability.
Calcite Powder which is popularly known as Calc-spar is available with us in the untainted form. Our Calcite Mineral Powder is widely used in various industries like plastic, paint, rubber and so on. We have firmly positioned ourselves as one of the major Calcium Carbonate Powder Manufacturers and suppliers based in India.
Our Calcite Powder is made from top class Limestone mineral. We manufacture Calcite Powder with latest tools and technology so as to enhance its quality. Further, our Calcite Powder is widely acknowledged for its smooth structure and low moisture content.
Magnesium Oxide is a white solid mineral and is formed by the combination of one magnesium & oxygen atom. It possesses a thin range of reactivity and is considered ideal for applications where slow degradation or chemical reactivity is required such as with animal feeds & fertilizers. Some of the crucial details of Magnesium Oxide are tabulated as follows:
Magnesium Oxide
Chemical Formula
MgO
Physical Appearance
Free Flow Powder
Purity as MgO
70% – 87%
Silica as SiO2
11% Max
L.O.I
2% Max
Calcium carbonate
Calcium Carbonate is the carbonic salt of calcium(CaCO3). Calcium carbonate is used therapeutically as a phosphate buffer in hemodialysis, as an antacid in gastric hyperacidity for temporary relief of indigestion and heartburn, and as a calcium supplement for preventing and treating osteoporosis. 
Calcium carbonate is a chemical compound with the formula CaCO3. It is a common substance found in rocks as the minerals calciteand aragonite (most notably as limestone, which is a type of sedimentary rock consisting mainly of calcite) and is the main component of pearls and the shells of marine organisms, snails, and eggs. Calcium carbonate is the active ingredient in agricultural lime and is created when calcium ions in hard water react with carbonate ions to create limescale. It is medicinally used as a calcium supplement or as an antacid, but excessive consumption can be hazardous.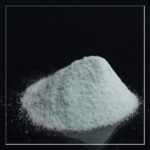 Ferrous Sulphate (IP / Tech)
To cater the specific requirement of fertilizer industry, paper industry & pharmaceutical industry, we are formulating two categories of Ferrous Sulphate. The two categories are Ferrous sulpahate (Monohydrate/feed grade) and Ferrous Sulphate (heptahydrate). Owing to precise ph value and non toxic in nature, Ferrous Sulphate also fulfills the demand of chemical industry and food industry. Further, we offer customized packaging to ensure safety during transportation.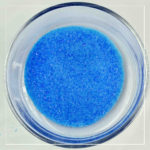 We manufacture pure copper sulphate that are highly in demand in the market. The blue copper sulphate  that we provide is soluble in water. We are regarded as one of the topmost copper sulphate manufacturers and suppliers in india. It has various rich fundamental properties that make it a useful commercial chemical. It is widely used as a fungicide, herbicide & pesticide and as an analytical reagent.